As we prepared ourselves for the final push on Day 100, the final day of our journey, I started to think about the Rich-Mike Hitchhike as a marathon. At the beginning, in South-East Asia, we were running on adrenalin and exuberance. We then settled down in China and found our rhythm, powering out the kilometres day after day. The change of weather in Kazakhstan tested our fortitude and we lost a bit of time, but we stayed strong and we were able to make it up again in the fairer climes of the Caucasus and Turkey. The extra energy cost us and we started to really struggle in Greece, before hitting the wall in Italy. The kindness of strangers and a good home-cooked meal in Switzerland gave us a second wind and we then powered through into France via Germany. Now we were in Luxembourg, about to hit the home straight.
This was it: Day 100. The day we stepped off the plane into the heat of Bali seemed a long time ago. We were due to be in Dover by the end of today to complete our mission. To get to Luxembourg we'd hitchhiked through 19 countries and to get through Belgium to Calais 413 km away.
We walked out of the snow-covered city, and found the road to Brussels. We stood in the road for a few hours with wet feet but staunch hearts.
We were picked up by a Belgian man, Etienne, who drove us 70 km to a service station. I was worried when we crossed over from the highway heading northbound, to the other side heading southbound. Michael had said 10 minutes before that we needed t make sure to stop at a service station on the correct side of the highway.
But Etienne assured us that he knew a perfect service station so we decided to trust his judgement. And it was a fantastic service station: it had a bar, restaurant, a hotel and it was also warm and busy. But…. it was on the wrong side. 95% of people were heading south, back towards Luxembourg, rather than north, towards Calais. The other 5% had no room or said they were not allowed to carry hitchhikers because of "company directives". The closer we got home, the more annoying the laws get. E.U. health and safety directives have done as much as anything else to kill the popularity of hitchhiking in Europe.
It got to 12pm and we had a couple of lunchtime beers whilst I waited for my sodden socks to dry on the radiator. We then split up, Michael taking the petrol station and me taking the restaurant. We asked a hell of a lot of people that day if we could join them to Calais. We were reconvened every hour or two to have a beer and talk strategy.
"Any luck mate?" I asked Michael
"No, not yet I- Hey! Have you been eating cake?!" he replied looking slightly upset that I'd taken a cake break without him.
"Errrm no…" I replied, wondering if I'd been found out.
"Then why have you got cream on your face?"
"I-i-t's not cream…" I stuttered "Would you believe me if I told you it's spit from speaking so much French"
"No"
"Ok. I had cake"
I saw a man on his own in the smoking room.
"Bonjour Monsieur!" I said, smiling like the village idiot. "Je suis tres desole pour moi
Fransciose. Mais, allez vous a Calais? Mon frère avec moi voudrez allez a Calais les soir"
He stared at me.
"Parlais vous Anglais?" I asked.
He nodded.
"My friend and I," I said, as slowly and clearly as I could, "Want travel to Calais. You go to Calais?"
"Mate, I'm from fucking Essex," he replied, "And no, I'm heading south. Everyone here will be"
"Righto", I said and I walked back to Michael. I told him what had just happened and, laughing he told me about the conversation he'd just had.
"I was talking a man. He was answering my questions but I could tell he didnt want to talk to me, he looked pretty grumpy, but I followed him, you know, trying to engage him in conversation -get a bit of rapport going. I could tell he had a northern accent so I took a risk and I said 'where abouts in Leeds are you from, mate?'"
"And where was he from?"
"Glasgow"
This continued for 8 hours. I think we must have asked over 100 people that afternoon. We also suddenly realized something else.
"Hey, Rich" Michael said in a conspiratorial voice, "are you…drunk? I'm feeling pretty drunk"
We'd been drinking Belgian pints since midday. There's a fine line between a bit of confidence for speaking French and being drunk, slurring and burping your request for a ride.
We knew that our window was getting smaller and we started to think about the prospect of having to stay in the hotel. Michael approached a trucker and asked him where he was going.
"Netherlands," he replied. "But I cannot take hitchhikers because I have gas."
"Oh, we don't mind that," Michael replied, "I've had gas for weeks. We'll have a great old time together!"
"No", he said, studying Michael, "I carry gas. I am not insured to take passengers because I transport dangerous goods"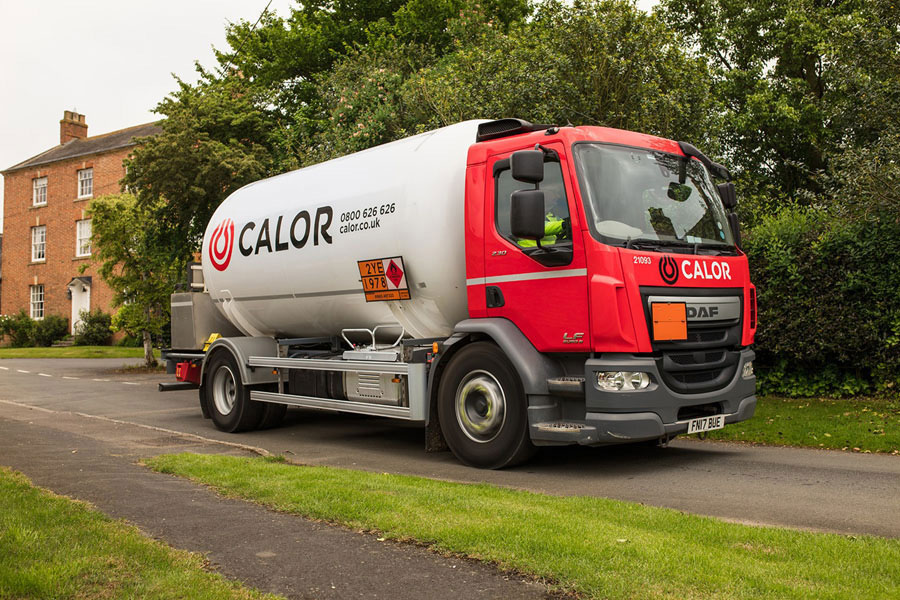 "Oh, right, yeah"
Dejected, we sat down for another pint.
"That would have been perfect," he groaned. I noticed his eyes had become a bit bloodshot.
An hour or two later, as the bar filled up with truckers stopping for the night, the place became a hotpot of European languages. The Dutchman breezed over to us, as Dutch people do.
"Hey, gas boy" he said, tapping Micahel on the shouder. "That's an English truck coming in," he said pointed a finger towards the window. Michael ran outside and looked around. He saw a lorry with 'Cheltenham' written on the cab. He knocked on the window but the driver had already gone. He ran back inside.
"He's in here!"he said to me, wide-eyed. "The English bloke is somewhere inside"
I surveyed the room, like the terminator, trying to spot the most English-looking lorry driver. There were around 60 people to choose from, and the numbers were growing.
"That's him," said Michael.
I turned to Michael. He was squinting at the bar like a cowboy eying an opponent in a shoot off.
I followed his gaze.
"What, the Indian bloke?"
"That's him" he nodded. "I can feel it"
Michael's savant-like intuition had got us through a few scapes. It was his idea to go to the police in Situbondo. It was his idea to approach the Alabanian bus company.
We went over and sat down next to the man. His smooth, bald head nestled in the crevasse of his shoulders, like an egg in a nest. Sure enough, the Indian man was chatting away to a Dutchman in an unmistakably west country accent.
"Excuse me, mate, are you English?" I asked, once there was a break in his conversation,
"Yes I am. You're 'itch'iking aren't you?"
Apparently word had got arround.
"We are indeed"
"Where have you 'itch'iked from then?"
Michael and I shared a quick glance with each other and although we were drunk, and although we both looked as if we'd been dragged the 19'482 kilometres up until this point, we knew we had to muster the energy to give this man, Singher, our story. This wasn't going to be a mere chat. This was a pitch.
We told him about how we started our journey in Bali, 19'500 km away, where we were
drained of sweat as we traipsed through the scorching heat and hounded at every turn, like a pair of injured wildebeests, by predatory packs of taxi-busses. We told him about how the Situbondo police force granted us our 'golden ticket' through Java and how Suwarno, the generous lorry driver with the booming voice, allowed us to sleep on the back of his lorry with the mango dealers, as he drove us all the way to Jakarta, where I was pummelled to within an inch of my life by a demon masseuse.
We described the anarchy on the slave ship to Singapore, and about the evil harpy that cast a spell on us, condemning us to another day in her hot yet cold city-state. We told him about how we nearly killed ourselves trying to get out of the urban labyrinth of Kuala Lumpur and about how we were nearly entrapped by the Malaysian narcos, as they delivered us to Thailand, where we were greeted by Wantona, the banana eating stoner, Sakorn, the humble owner of Bali house and Winrey, the chatty Indian, who welcomed us to Sadao's luminous jellyfish forest.
We told him about the vegetable truck that took us up to Ractaburi, where a family of coconut farmers offered me their daughter in exchange for Michael, much to the delight of the nose wiggling grandmother. We told him about how we were swept into the sleazy Bangkok sewer, Khao San Road, and how we only just escaped, by a matter of hours, the rising waters that flooded the city. We told him about how we had swung in hammocks up to north Thailand where we shared our beds with a Colombian crack-head, to Laos, where we slalomed through the twists and turns of the mountainous jungle with a dog riding child army hot on our trail.
We told him about Ryan, 'the fresh prince of Huizé' and how he typified the rich generosity of south China. We told him about how, when we were abandoned, wandering lost and alone, in the deserts of north-west China, we were reduced to scouting for caves and firewood. We then told him about how Alexei the Giant secured us entry into the bitter cold of Kazakhstan, where I "valiantly" broke up a fight between two wrestlers and then, with the expert stealth of a ninja, avoided the avaricious clutches of a toilet toll troll. We told him about how Alexander, the Russian, and Makhtar, the Kazakh, from the Almaty Soho club, backed by a chorus of beautiful angels, had helped us to escape the crazed terrorist attacks in Taraz, and about how, once we got to Taraz, when the grenade dust had settled, we had to survive a horde of ravenous, flesh-eating prostitutes and then sleep in a musky cubbyhole, in the bowels of a brothel, infested with all manner of insects and rodents. We told him about how we had to deal with the intimidating police force of Aqtobe and about how a deceased fascist dictator, reincarnated in cat form, nearly stopped us from fleeing Kazakhstan.
We told him about the state of the water in Baku, the state of the people in Lagogkhi, the state of my hair in Tbilisi. We told him about the saviour of our mission, Yousef, Michael's surrogate father, who drove us 1'200 km across Turkey. We told him about the brain-mobile BBC bus and about how the actor, David Suchet, Poirot himself, and his film crew, making a documentary about the pilgrimage of St Paul, delivered us to Greece where, as fugitives on the run from the law, we somehow managed to get saved by Tin Tin and then blag ourselves onto a bus bound for Albania.
We told him about hitting the wall in Italy, where we were forced by adverse circumstances to spend the night in a ghostly mansion, and how we ground our way over the Alps, and up into the heavens of Switzerland, where we were taken in and rejuvenated by the kindness of a couple of retired teachers, Flavio and Nadia. We told him about how our valour and courage were damped in the cold European winter rain and about we hopped, like fastidious frogs, from one beautiful city to the next: from Lucerne, to Basel, to Strasbourg, to Luxembourg.
We told him about how we'd narrowly avoided earthquakes, floods, bombs and British flag burning lynch mobs. We told him how 99 vehicles, in 102 rides, had driven us 19'482 km, through 19 countries to this very service station, where we'd been marooned, for nearly 12 hours, on day 100, the final day, of The Rich-Mike Hitchhike. We never outright asked Singher for a ride and he never outright told us he would not take us. The reason we didn't ask him was because we were terrified he would say no. Singher downed the last of his larger as the clock struck 12 am and he rubbed his eyes.
"I tell you what I can do for you," he sighed, "you seem like a good pair a lads…f you haven't found a ride by the time I leave tomorrow morning, at 4am, I'll take you to Calais"